Vicky Williams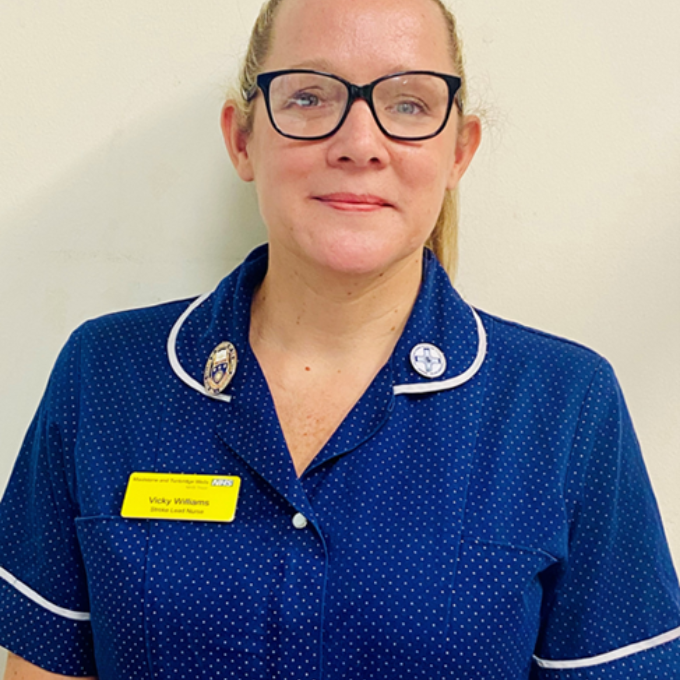 I have worked in Stroke for 14 years since qualifying as a nurse
My current position at Maidstone and Tunbridge Wells NHS Trust is Lead Nurse for Stroke
Within my current post I lead on various aspects of Stroke service development as part of the Kent and Medway Stroke services re configuration and development of hyperacute services.
I provide organisational and strategic leadership to drive quality and governance within the Stroke Service at MTW. I am fortunate to be involved in the pre - hospital Stroke triage pathway, acute and rehabilitation element of our service.
An enjoyable aspect of my role is the working with the ISDN which allows the trust to work collaboratively and consider the wider Regional and National position with Stroke care.
Clinically I provide support across the whole Stroke pathway including hyperacute care, Acute and Rehabilitation and Outpatient Stroke follow up.
One of many areas of interest I have is developing education and career pathways for the Stroke workforce, particularly with developing integrated multidisciplinary roles to meet the needs of the Stroke patient through their journey.